Financial Gifts
Annual Fund
A gift to our Annual Fund helps ensure that Home Repair Resource Center (HRRC), a nonprofit organization, continues to foster diverse and sustainable neighborhoods through well-maintained homes.

Online donations are quick and easy, whether you wish to make a one-time gift or set up a monthly or quarterly planned gift.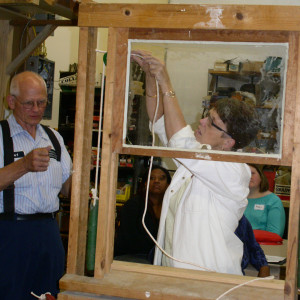 Innovation Fund
Contributions to our recently created Innovation Fund will enable HRRC to try new projects and initiatives. Whether responding to current issues affecting homeowners or trying creative approaches to fundraising, this unrestricted fund will provide flexibility and financial stability as HRRC determines how best to serve the community.
Donors can note their intent by specifying "Innovation Fund" on the memo line of their check or in the designation field when making an online donation.
Honorary or Memorial Gifts
Honorary and memorial gifts are a meaningful way of honoring someone (a recent graduate, for example,) or expressing your sympathy in times of loss, while at the same time supporting the work and future of Home Repair Resource Center. Per your wishes, we will send a letter acknowledging your gift to the honoree or to the family of the person you are memorializing with your contribution.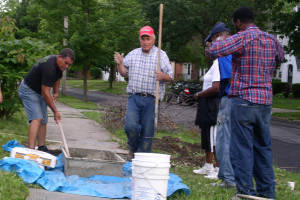 Matching Gifts
A number of caring companies offer a program that matches gifts made by their employees (and sometimes their employees' spouses, retirees and directors) to qualifying nonprofit organizations like Home Repair Resource Center. Please check to see if your company has a matching gift program. It is a great way to multiply your support for HRRC.
Corporate Sponsor or Partner
Corporations and corporate foundations are important contributors to HRRC's mission. Home Repair Resource Center welcomes corporate partners and seeks to find ways we can work together. In return, our corporate partners benefit from investing in the community and providing employees with opportunities to give back. Corporations enhance their public image and gain the satisfaction of knowing they have contributed to community sustainability.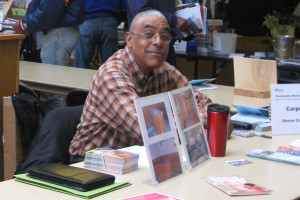 Corporations can help by:
Making a corporate gift of funds or materials to support HRRC's programs and services
Sponsoring events to benefit HRRC
Providing a corporate match to all or part of individual employee contributions to HRRC
Encouraging employees to volunteer their time and talents to HRRC
Legacy Gifts
You can give to Home Repair Resource Center's Endowment Fund without affecting your cash flow during your lifetime. Supporters, grateful clients, families and friends can provide for future gifts to HRRC by including a bequest provision in their will or revocable trusts. Bequests provide lasting support to ensure that Home Repair Resource Center will continue to benefit our community.
Benefits of Bequest Gifts to the HRRC Endowment Fund:

Your assets remain in your control during your lifetime
You can modify your bequest if your circumstances change
You can designate a certain dollar amount or percentage of the net proceeds of the estate
You can name HRRC as a secondary beneficiary and leave the bulk of your estate to your family members
Your bequest may help you reduce or avoid federal estate taxes
There is no upper limit on the estate tax deductions that can be taken for charitable bequests
You will have the satisfaction of knowing your bequest will support HRRC in the way you intended after you are gone.
(Check with HRRC to discuss your options and make sure your gift can be used as intended.)
Spring Garden Sale
You can help support Home Repair Resource Center during a two-week period every spring by shopping for your lawn and garden supplies at Bremec on the Heights Garden Center, located at 13410 Cedar Rd. in Cleveland Heights. During the designated two-week period, Bremec on the Heights donates a portion of every qualifying purchase to support the programs and services of HRRC. Check our website for details each spring, or call Bremec on the Heights at (216) 932-0039. This event is also publicized through our newsletter and weekly emails, so sign up here on our website.
Merchant Discount Card
Home Repair Resource Center is proud to partner with several local merchants who specialize in home maintenance and improvement products and support our mission. When you make an annual donation of $50 or more to HRRC, you will receive a discount card good for 10% off your purchases for one year at the following merchants:
Donor Rights & Privacy
Home Repair Resource Center does not share or sell donor information to any other nonprofit or for-profit entity. Donor information may be channeled through organizations that facilitate HRRC's communications with donors through mailings and/or emails, with the understanding that the information is only for HRRC's use and should not be duplicated for any other purpose.
HRRC may contact you during its fundraising efforts. You may request to opt-out of fundraising information by contacting our office (216) 381-6100, or by sending a note to Home Repair Resource Center, 2520 Noble Rd., Cleveland Heights, Ohio 44121.