Free Programs

Free: Tile Floors & Flooring Projects

March 6, 2017
7-9 pm
HRRC Teaching Center, 2520 Noble Rd
The hardest part of a floor or tile project is planning it. You'll learn about the kind of flooring available (tile or laminate), what tools and supplies to have on hand, and all about grout. If you have a tile project that you'd like to get started, bring your ideas in and we'll show you how to plan the job for success. This workshop will help save you money-and a lot of time-and prepare you to buy materials and get started!
Workshop Fee: FREE
Seats are limited – Registration is required
---

Free First Mondays!
Mondays just got better!  The 1st Monday of every month, we offer a free program related to home repair.  It may be a class, an opportunity to talk to experts, a walk-in clinic, or something new!  Keep Mondays open – once a month – for HRRC!  Come see what we do here!
---
---
What we've done in the past (and may do again)…
---
---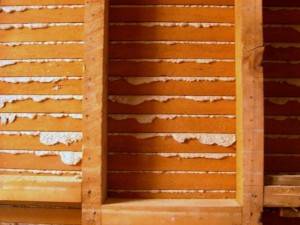 FREE: Intro to Plaster
February 6, 2017
7-9 pm
HRRC Teaching Center, 2520 Noble Rd
Old walls are often plaster walls, and that presents a challenge when you need to make repairs.  In this one-night workshop, you'll learn:
How plaster and lath walls are constructed
Terms and words to know when working with plaster
Tools and supplies needed for repairs
How to assess: Can this hole be repaired?
Bring your questions, bring pictures of your projects, and get expert advice on what to do.
This class is FREE and open to anybody regardless of where you live.  So take advantage this great opportunity. Registration is appreciated.
---
Save Money with an Energy Audit
September 20, 2016
7-8:30pm
Program held at Shaker Heights City Hall, Council Chambers, 3400 Lee Rd (at VanAken)
Does winter bring ice dams and drafty rooms to your house? Did summer leave you sweltering upstairs, while you paid big $$ for air conditioning? This free talk from CLEAResult, Dominion East Ohio's energy auditing contractor, will explain why an energy audit is a good first step in solving these problems. An energy audit shows you which problems to correct to make your family more comfortable, winter and summer, AND save you energy and money.
Held in conjunction with the City of Shaker Heights Planning Department.  Open to residents of ALL CITIES. 
Fee:  Free
Registration:  Yes, please!
---
---
Drop-In Repair Clinics
How does it work?
YOU bring us plumbing/electrical/water/gardening/fill-in-the-blank questions about your house. Bring pics on your phone!  Bring samples!  Bring broken stuff!
WE give you FREE advice about what to do!  Each clinic is staffed with experts in that topic.  Drop in, share your problem, leave happy!
All clinics are free!  No registration needed

Location: 2520 Noble Rd, Cleveland Heights, OH

Questions and info:  216.381.6100, ext. 16; 

Email:  pwetherill@hrrc-ch.org 
Clinic Dates & Topics
Tuesday Clinics, 7-8:30 pm
Date: TBD  Walls:  plaster, drywall, wall coverings, painting
Date: TBD  Gardens & yards:  bugs, plants, lawns, diseases
Date: TBD  Got water where it ain't supposed to be?  Basement, roof, sewer and gutter problems
Thursday Clinics, 7-8:30 pm
Date: TBD  Electrical questions
Date: TBD  Plumbing questions
Date: TBD  Wood:  siding, porches, steps, doors, window frames
---
---
Free Talks in the Community!
Examples of topics:
How to organize your home creatively, at Cleveland Heights Library
Storm Water Credits from NEORSD, at Shaker Heights City Hall
And more!