Workshops for Seniors
---
Our workshops help seniors become more knowledgeable about their homes and better prepared to carry out needed maintenance and/or make their homes more sustainable. 
Senior homeowner workshops focus on issues including:
How to successfully contract your repairs
Aging in place and accessibility
Emergency preparedness
Energy efficiency
And more!
For questions, or to schedule a workshop, contact:
Wesley Walker
Coordinator of Financial & Senior Programs
(216) 381-6100, ext. 22
wwalker@hrrc-ch.org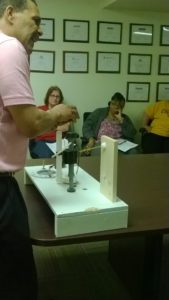 We do workshops all over the area: Cleveland Heights, Bedford, Garfield, Maple Heights, Shaker Heights, University Heights, and more!
Invite us to your neighborhood!