Check Your Credit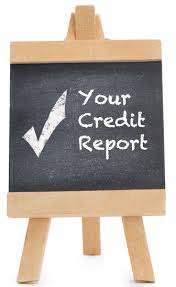 It's a good idea to check your credit record on occasion, just to make certain it's correct. Mistakes do happen! Certainly, if you've had a credit problem in the past, but have paid the debt, it's important to confirm that your report shows the item paid.
Ohio residents can get one free report from each of the national credit reporting agencies every 12 months. The three agencies are using one web site, one toll-free telephone number, and one mailing address where you can order your free annual report. (Do not contact the reporting company individually.) Because you do not have to order reports from all three agencies at the same time, you may wish to space out your requests during the year, ordering from a different company every 4 months or so.
Here are the three ways you can request a free report:
Online: Go to www.annualcreditreport.com and fill in the information required. Your credit report will be emailed to you.
By telephone: Call (866) 322-8228. Once you have verified your identification (including Social Security number), your report will sent by mail to the address listed on the report.
By mail: Print out the form on the above web site, or write a letter with your full name, Social Security number, date of birth, current address and previous address (if you have moved in the last two years) to: Annual Credit Report Request Service, P.O. Box 105281, Atlanta, GA 30348-5281. List the report(s) you wish to receive (Equifax, Experian and/or TransUnion).
Corrections: If you need to correct an error or outdated information, follow the instructions that you get with the credit report to tell the credit reporting agency about the mistake. A phone call to the agency alerting it to the error will often take care of the problem. (It's a good idea to contact the creditor, as well as the three bureaus, to be certain all records are clear.) If you have an item that remains in dispute, you have the right to ask the credit bureau to insert a sentence or two explaining the reasons for the dispute, so that the explanation becomes part of your report. It can make a difference!
Note: The free credit report you will receive will not include the credit score that creditors use to help determine whether to give you credit and how much you will be charged for it. You can get your credit score from the three reporting agencies, but you will have to pay a fee for it.
If you need help interpreting or disputing your credit report, we encourage you to use our financial counseling services.