Counseling & Financial Education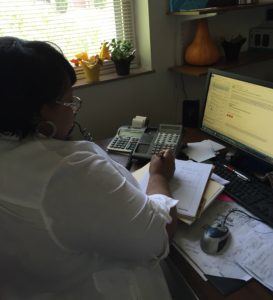 Are you concerned about budgeting, debt, or credit problems?  Do you have questions about refinancing or reverse mortgages? Your first call should be to Home Repair Resource Center. We don't charge for our services, and we're a trusted, local organization. Our counselors will arrange an individual, confidential appointment to answer your questions and help you take control of your financial situation.
Home Repair Resource Center is a HUD-approved counseling agency that serves all Ohio residents. We provide one-on-one counseling to help people with many kinds of financial issues:
budget and finances — If there are too many bills and not enough money, we'll help you get a handle on your debt obligations, understand your credit report, and develop a plan for improving your "personal balance sheet."
buying a home — We'll help you understand types of mortgages and determine a workable payment that will fit with your budget.
questions about your existing mortgage — We can look over the papers with you and help you understand terms and options, such as whether the rate is fixed or adjustable, or if there is a balloon payment and/or prepayment penalty.
refinancing or reverse mortgage — We can help you sort through your choices and come up with a good decision for your situation.
Homeowners concerned about foreclosure should contact HRRC's foreclosure intervention counselors.
Home Repair Resource Center also provides a series of Home Buyer Education Classes designed to prepare you for buying a home and keep you up to date on available down payment assistance programs and eligibility requirements (including the City of Cleveland Heights' Down Payment Assistance Program).
YOU CAN TAKE CONTROL OF YOUR FINANCES! Whether your needs will be better met with individual counseling or a group workshop, you can get the information and help you need by calling Home Repair Resource Center at (216) 381-6100.